Sign-up here for our e-mail newsletter!

We will be moving mid-August 2015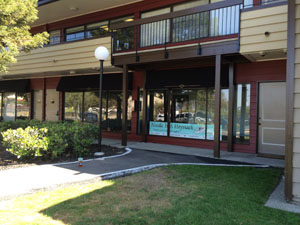 It's time to downsize into a more manageable space and we will be moving mid-August to our new location at 2433 Mariner Square Loop, Suite 102. This location is by the Target and the new shopping center just off Webster. It's about 5 minutes from our current location with plenty of parking as well as an outdoor courtyard with picnic tables and trees. You'll find a printable Google Map here. We are planning to be pack up August 16/17, move August 18/19 then opening again on the August 21st.

We are starting to "clean house" in earnest, before the move so check our
Sale page or come to the shop for many discounted items.


At Needle In A Haystack we specialize in hard-to-find needlework supplies with extensive selections in fabrics and threads. We carry cross-stitch and counted-thread designs by a wide range of designers, books on many forms of embroidery and a large selection of hand-painted needlepoint canvases, including Stitch 'n Zip Kits. You will find a list of many of our threads, fabrics and designers listed here and we add new items in the shop on a regular basis.

Our Stitching Has Its Rewards card is free and you can use it as a Gift Card, a Rewards Card or both. Visit our Stitching Has Its Rewards page for program details and to order a card. If you wish to purchase a Gift Card please visit our Gift Card page.
We have an on-line catalog for our threads, fabrics, embellishments, books, accessories and several counted-thread designers. Check it out to see what's available if you want to purchase on-line. Our on-line catalog features only a fraction of what we carry in the store and you're welcome to contact us to see if we have an item you can't locate.

If you're looking for cross-stitch charts you can use our Hoffman Merchant Mall pages. You can order anything from Hoffman's inventory through our secure cart. This is a partnership we have with Hoffman Distributing and we hope it will give you more options to find the items you're looking for.
If accessories are your passi
on we carry a variety of needlework tools, hand-turned wood tools, charms, project bags and a host of other items. Do you want to finish your work with something other than a frame or custom finishing? We have a selection of boxes, leather goods and other fun finishing items for you to choose from. If you're looking for a gift for your favorite stitcher, check out our online gift ideas.
An oasis from the rush of daily life, we try to make our store like a home away from home. We have tables where you can work on your project or spread out items to consider.

You are always welcome to stop by the shop anytime, share a pot of tea with us and sit and stitch a while.

STORE HOURS
Tuesday - Saturday 11-5
First Sunday of each month 12-4

If you want to visit outside of our normal business hours contact us ahead of time and if we can accommodate an off-hours visit, we'll certainly try. Feel free to call us to confirm our hours or you can check our Google Calendar for up-to-date hours.

We have both a front and rear entrance. The front entrance on Clement Avenue has a few steps to get into the shop. The rear entrance, off the parking lot is flat so is more suitable for wheeled devices - or if you just don't like stairs. We do have plenty of street parking on Clement, Union and Minturn. If you park in the lot please use the 3 spaces marked NEEDLE on the Union Street side of the lot. We hope to see you soon!