You'll find us at 2433 Mariner Square Loop, Suite 102, which is two blocks away from the Target store and Alameda Landing shopping center just off Webster. Please note, we are NOT in the shopping center, we are in a small office complex (Mash Mariner Square) at the corner of Mariner Square Loop, Marina Village Parkway and Mariner Square Drive (yes, it's a bit odd). Look for the stand of very tall redwood trees!

You'll find detailed directions on our Directions page.

Looking for a solution to your powered lamp in class not being able to be plugged in? Visit our

Lamps & Magnifiers

page for notes on two RavPower power banks and check out the review on our

YouTube channel

. If you purchase through our Amazon link, we get a small referral fee at no extra charge to you.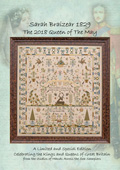 Sign-up here for our e-mail newsletter.

Looking for the Hands Across The Sea Queen of the May sampler?
We've got them in stock.

Check out our new YouTube channel!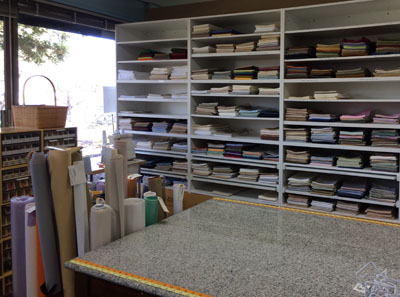 At Needle In A Haystack we specialize in hard-to-find needlework supplies with extensive selections in fabrics and threads. We carry cross-stitch and counted-thread designs by a wide range of designers, books on many forms of embroidery and a large selection of hand-painted needlepoint canvases, including Stitch 'n Zip Kits. While our fabrics and threads are listed online, our needlepoint and cross-stitch inventory is not. You're always welcome to visit us, call the shop or e-mail if you're looking for something specific.


Our Stitching Has Its Rewards card is free and you can use it as a Gift Card, a Rewards Card or both. Visit our Stitching Has Its Rewards page for program details and to order a card. If you wish to purchase a Gift Card please visit our Gift Card page.
In our on-line catalog you'll find threads, fabrics, embellishments, books, accessories and several counted-thread designers. Check it out to see what's available if you want to purchase on-line. It features only a fraction of what we carry in the store and you're welcome to contact us to see if we have an item you can't locate.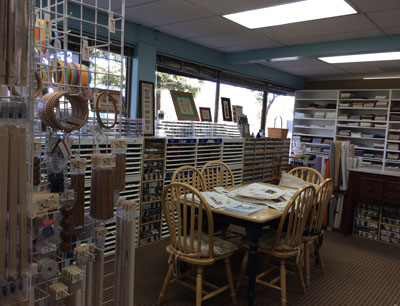 If accessories are your passion we carry a variety of needlework tools, hand-turned wood tools, charms, project bags and a host of other items. We also offer custom finishing for your needlework treasures. If you're looking for a gift for your favorite stitcher, check out our online gift ideas.
An oasis from the rush of daily life, we try to make our store like a home away from home. Our courtyard has trees, grass & picnic tables where you can enjoy some outside stitching or just taking a much needed break. You are always welcome to stop by the shop, share a pot of tea with us and sit and stitch a while.

STORE HOURS
Tuesday - Friday 11-5, Saturday 11-4
First Sunday of each month 12-4

2018 HOLIDAY HOURS
CLOSED July 4th, Thanksgiving (11/22) & Black Friday (11/23), Christmas (12/25)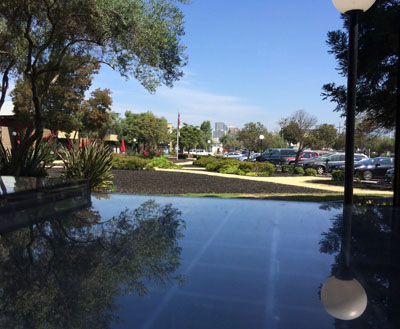 If you want to visit outside of our normal business hours contact us ahead of time and if we can accommodate an off-hours visit, we'll certainly try. Feel free to call us to confirm our hours or you can check our Google Calendar for up-to-date hours.

There is a parking lot on the Mariner Square Drive side of the complex (courtyard side) and on the back of the complex off Mariner Square Loop. There is no dedicated Handicapped parking but the best parking for wheelchair access is on the lot off Mariner Square Loop. We have a door on both sides of our building.